If you're in search of a cost-effective and long-lasting way to frame the interior of your structure, steel framing may be the right choice for you. As well as being eco-friendly, steel framing is suitable for a variety of building envelopes, from low-rise to high-rise structures.
A steel framing solution allows architects to design creative interior spaces with almost limitless possibilities. Furthermore,  steel framing systems are durable and offer a variety of advantages over wood. It's no wonder steel framing is gaining in popularity.
Advantages of steel framing compared to traditional wood frame construction include:
Steel is better able to endure the elements like water and fire. This makes steel framing not only stronger but also safer. It's also better at handling natural disasters like hurricanes, earthquakes, or even high winds.
Metal studs are super easy to use and quickly screwed into place, making the entire process quite efficient and time-saving.
Steel is not affected by insects such as termites, which can obliterate wood frames.
Steel studs remain straight. Wood, on the other hand, often has to be sorted on site to find the pieces that are best for use.
Steel is easy to recycle, making it ecologically-friendly.
Steel has superior sound dampening capabilities, perfect for commercial structures, busy office buildings or multi-unit dwellings.
May result in lower insurance premiums due to fire resistant properties of steel
Want to learn more about steel framing. Browse our website or call us for a consultation.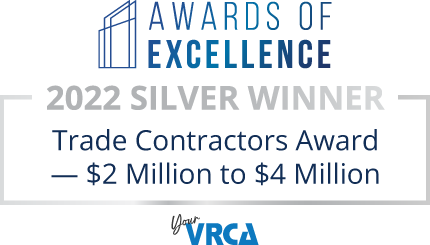 Our satisfied and repeat customers include: