Exterior Light Structural Steel Framing
Exterior Light Structural Steel Framing
The term "light" often denotes something that's weak, something not very sturdy or reliable. However, light structural steel framing isn't flimsy at all. As a matter of fact, it's an excellent building product, one that saves time and money without sacrificing structural integrity. You can trust light structural steel framing to stand firm for years.
Why use Light Structural Steel Framing?
Light gauge steel framing offers a variety of benefits including strength, design flexibility, sustainability and more. Because it is lightweight, it's easy to handle and transport. Light steel frame also has an incredible strength to weight ratio which makes it the ideal material for a load-bearing structural frame.
Exterior light structural steel framing is somewhat similar to wood framing but is very different from "heavy" steel, which is hot-rolled and, as such, thicker and more cumbersome than light gauge steel. Light steel, in contrast, is cold-formed, which means that it is formed at room temperature. Because of this, it can be bent and made into just about any shape. Thanks to this flexibility, architects can be a little more creative with their designs, creating curved walls, custom openings, and increased spans.
Light structural steel has excellent fireproof, thermal, and acoustic properties as well that make it both safe and cost-effective. Termites or rot won't be a problem as they can be with wood framing. There are also fewer restrictions due to weather variability during construction, so you can generally build with it even during temperature extremes.
Unlike heavy steel steel projects, when contractors are working with light structural steel framing, they don't need cranes and other machinery to maneuver building components into place. That's why light structural steel framing is ideal for small to medium projects. And because cold-formed steel is usually pre-punched, with pre-made holes for wires and plumbing, it's super easy to use and installing it demands only a few tools and some human power.
Finally, there's very little waste when interiors are completed using light structural steel framing, unused components can be recycled for potential re-use which is better for the environment.
To learn more about the benefits of exterior light structural steel framing, talk to one of our representatives.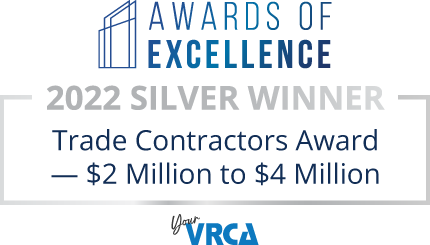 Our satisfied and repeat customers include: