Top Wall and Ceiling Contractors
Full Spectrum
Wall

and

Ceiling

Construction
Steel Stud Framing • Drywall • Acoustic Ceilings • Custom Ceilings • Building Envelopes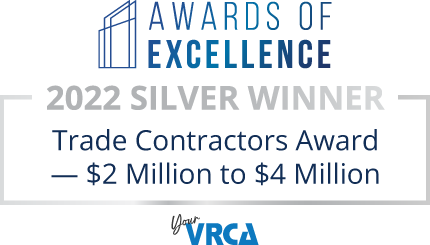 ABOUT PENINSULA WALL AND CEILING
Peninsula Wall + Ceiling Ltd. is an established, reputable and energetic construction company specializing as wall and ceiling contractors. We employ the finest trades people and the brightest project managers in the business.
Our hands-on approach to quality control keeps us on time, on budget and results in a finished product that will impress.
We have the capacity to handle projects of all sizes and complexity — from small commercial developments to the tallesthigh-rises. Expect the best when working with us.
For latest articles on our work click here:
Interior Steel Framing
There is no size of job or level of complexity that we can't handle.We employ exceptional framers, lathers and carpenters with the collective experience to tackle anything you can throw at them.
Exterior Light Steel Framing
We are specialists in load-bearing heavy gauge steel and red-iron framing. We are fast, efficient and mostimportantly safe. Heavy construction requires real expertise in order to be fast, accurate and safe. We are experts.
Drywall Contractors
Drywall is bread and butter for Peninsula Wall + Ceiling. We have installed literally millions of meters of every type of gypsum sheathing there is, for both interior and exterior applications. When it comes to drywall, we really do know it all!
Acoustic Ceilings
We build reflective, suspended and custom ceilings. Although walls are usually fairly typical, architects will often embrace their creativity side when creating ceilings. Unusual designs and variety are the spice of life!
Custom Ceilings
We love a challenge. High security, breach resistance, sound-proof, fire-safe or anything else that canbe imagined in a room — if it has walls and a ceiling, we can build it!
Building Envelopes
Our expertise is not limited tointerior applications. We are also exterior sheathing and siding experts. We specialize in the application of the extremely popular Hardie line of shingles, siding, soffit and trim.
NEW WESTMINSTER SECONDARY
International Trade Centre
Thank you Peninsula
I would like to take this opportunity to thank you and your workers for your efforts in meeting this deadline… Very rarely do we, in the Construction Industry, recognize the effort and commitment day in and day out that goes into constructing these complex custom made buildings. I would like to rectify that now by saying great job and your efforts do not go unnoticed!
— Jim Skirda, M.SC., GSC, P.ENG
Wales McLelland Construction
Our satisfied and repeat customers include: